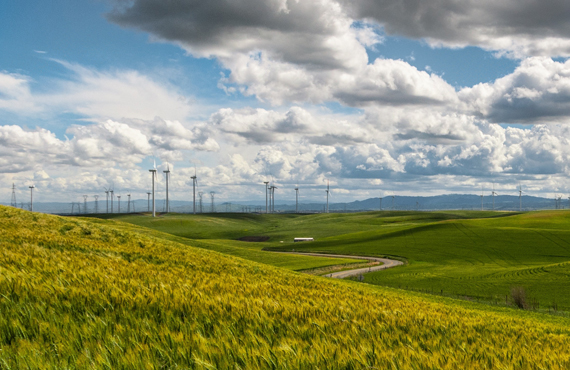 This is down to the fact three coal power stations closed, leading to a considerable fall in production.
Reports from Carbon Brief discovered electricity generated from coal fell a staggering 13.4% in 2016, to just 9.2% of all generation. On the other hand, wind generation fell 0.5% in 2016, to 11.5% of all generation.
The UK Government have made it clear that it wishes to see a decline in coal powered generation, and their aim is to have all coal-fired power stations closed by 2025.
Several records were set last year, due to the steady decline in coal powered generation. For the first time in over a century, coal plants produced no output in the month of May. Solar power also played its part last year, we saw numerous cases of solar generating more power than coal sources. In the summer months of 2016, solar generation exceeded coal-fired power stations for the first time.
As many may believe, a decline in coal generation hasn't led to a rapid rise in renewable generation. The Carbon Brief report discovered that there was a 46% increase in output from gas-fired electricity generation. For the UK as a whole 2016 was an outstanding year, multiple energy related records were also broken in Scotland. They had an astounding month in terms of wind generation, for two full days in September the country managed to generate 100% of its energy from wind sources alone.
Scotland also smashed wind generation related records over the Christmas period, they generated the equivalent to the nations whole electricity needs for four consecutive days.
Multiple studies uncovered that from the 23rd December through to the 26th December, wind power generated a record amount. Records were also beaten on Christmas Eve for the most amount of wind-generated on a single day. Scottish wind turbines alone sent a total of 74,042MWh of power to the National Grid, with the country's demands only reaching 56,089MWh. That's 132% of the country's electricity needs.
Again, records were beaten on Christmas Day. With Scottish wind turbines sending a record-total of 156% of the country's electricity demand.
WWF Scotland's director Lang Banks had this to comment: "Scotland can be proud that its record-breaking wind power output at the end of December, and resulting export of excess electricity through interconnectors to England, greatly contributed to what also proved a record-breaking week for wind power across the entire UK."
It was a greatly significant year in 2016 for wind power generation. In December 2016, we celebrated the 25th anniversary of the UK's first commercial wind project and since then a massive 340GWh of renewable energy has been produced.