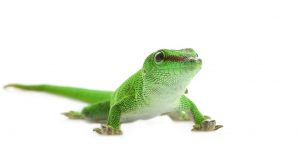 Energy Solutions & Compliance
Helping you to save energy in the workplace
Energy Efficiency & Gecco Energy Audits
A business energy audit, is the first step to assess how much energy your business consumes and to evaluate what measures you can take to make your site/s become more energy efficient. An assessment will show you exactly where you may or may not be over-consuming and, when corrected, can save you significant amounts of kWh and money. Gecco Energy have fully qualified Energy Audit Engineers ready to answer those questions for you.
Renewable's – Solar, Biomass, Wind, etc.
Green technology over the last few years has excelled at a rapid rate and as such renewable energy has slowly become an affordable option for businesses to cut further energy costs over time.
Whether you require Solar Panels, Wind turbines or a Biomass boiler to help reduce your electricity and gas spend, Gecco Energy is well placed to advise and manage the whole project for you.
Data Collection & Smart Metering
Other than a Gecco Energy Audit,  Smart Metering and Data Collection is also a very cost effective route to identify how much energy you are consuming 24/7. How do you make kWh/£ reductions within your businesses consumption if you don't know where and when it is being used?
Smart Metering and Data Collection meters will allow you to monitor your sites kWh consumption in some cases on a half hourly basis giving you specific data to make changes and ultimately save further kWh and £ savings.
P272
Due to recent changes in legislation by the Government and Ofgem, businesses are expected to take part in the P272 initiative depending on the supply you have at site. All businesses with electricity meters between profile classes of 05 – 08 must be upgrade to half hourly metering by 1st April 2017. This is Half Hourly Data Collection and Smart Metering to allow companies to monitor usage and spend and ultimately become more efficient moving forward.
New Connections and Metering Installation
As businesses grow, the energy demand will usually increase with it. Whether you are moving in or out of site and require a new gas & electricity supply connection or you require sub metering to monitor consumption, the Gecco Energy Solutions team are here to manage the whole operation for you.
New Gas & Electricity Connections
Half Hourly Meters
Non Half Hourly Meters
Gas Meters
Sub Metering
Compliance
Businesses in Manufacturing, Charities, Schools and Care homes for example will regularly have to comply with changes in legislation and take part in mandatory compliance schemes such as ESOS, CRC, ISO accreditation, DEC and EPC performance certification.
Whichever this maybe, we can take the pain and management of these projects away from you freeing up your time to manage other responsibilities of your business.
Demand Side Response
DSR is all about intelligent energy use. By 'demand side', National Grid mean services that enable businesses and consumers to turn up, turn down or shift demand in real-time. Today, demand side response programmes offer's large energy users substantial payments in exchange for their "operational flexibility", i.e. their willingness to use less energy in response to market signals.
If you are interested in taking part whilst making money at the same time, please get in touch with a member if the Gecco Energy team.
Client Project Portfolio
We help our clients with anything from small billing quires, to voltage optimisation, to efficiency projects and more...
Get in touch
For more information please feel free to call our team on 01422 311 643 or you can fill out the form below and one of our team will call you back.